Margaret Holden, Director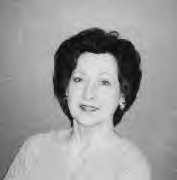 Margaret Holden, CDT Artistic Director, has studied and taught dance extensively in Cleveland, Chicago, New York, and Nashville. She has studied with Jurgen Schneider of ABT, Robert Barnett of Atlanta Ballet, and Gus Giordanno, among others.
Her accomplishments include:
-Founder and artistic director of the Rutherford County Youth Ballet.
-Serves as Regional Director for National Dance Week. Outreach programming for at-risk youths.
-Conducted workshops for New York public school systems in theater dance, improvisation, and musical theater.
-Dance therapy for children with special needs, physical and/or learning disabilities.
-Ballroom Dance workshops for Tennessee and Cleveland private schools. Award winning choreography in competition, along with several full length ballets.
-Currently a member of Ohio Dance Association.
-Former student affiliations include NYC Ballet, Joffrey Ballet, Atlanta Ballet and Nashville Ballet, Cleveland Contemporary Dance Theatre.
-Instructor and choreographer for Cleveland Contemporary Dance Theatre.
-Masters Instructor of Ballet for various locations through out the country.